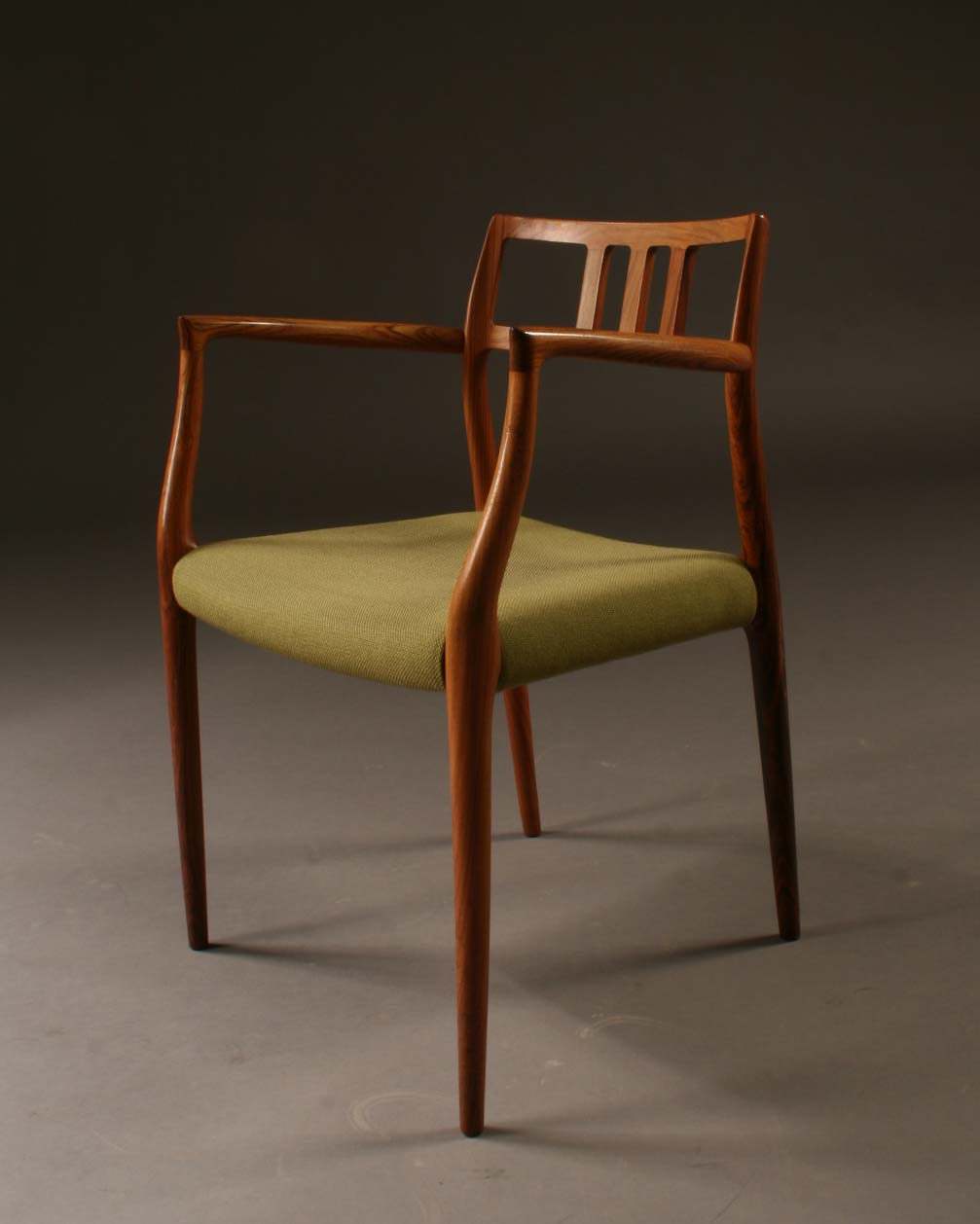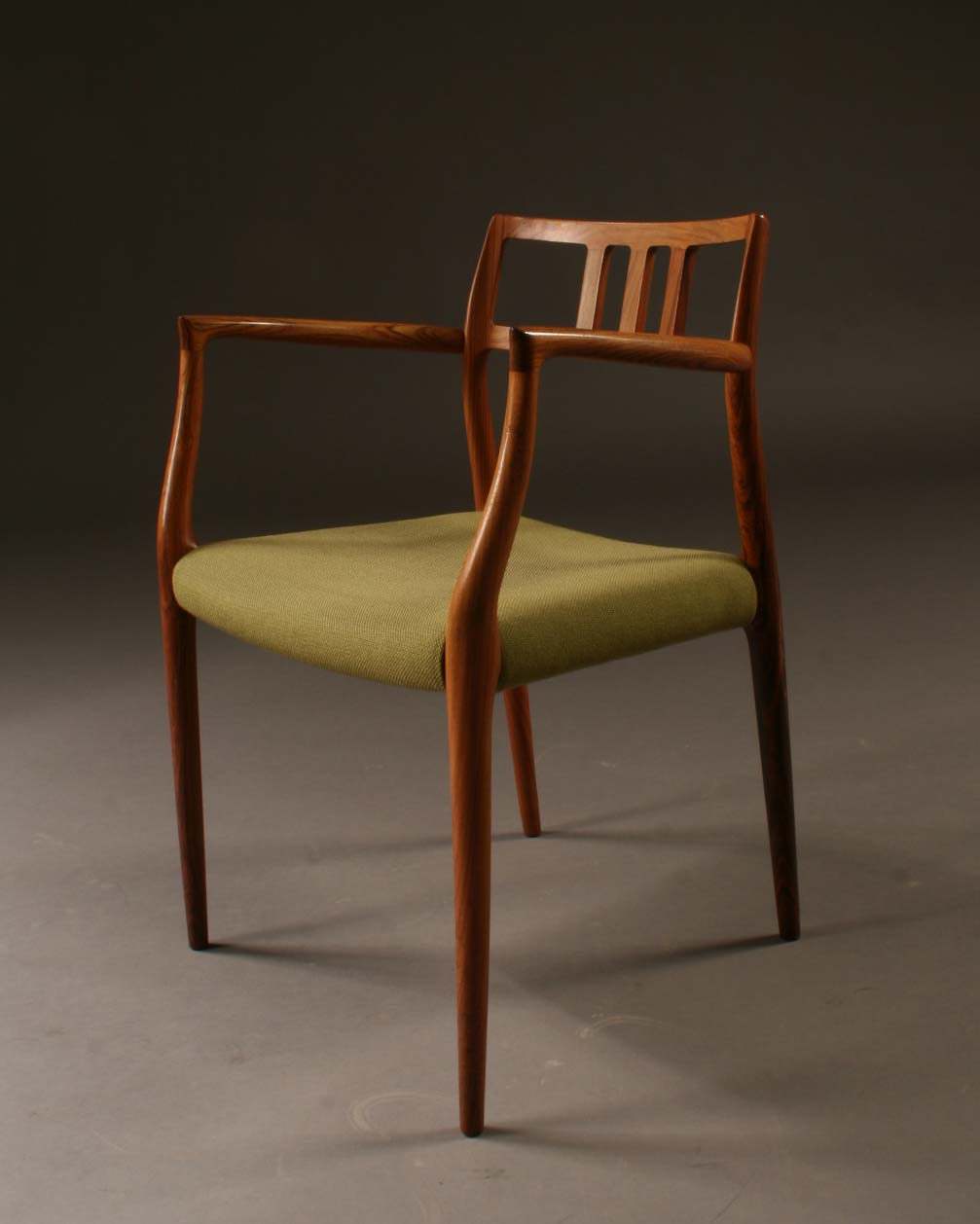 N O Moller 1966 Carver
• made 1966-69 •
-------------------------------------------------------------------------------------------------------------------------------------------------
Paere Dansk holds in stock a pair of vintage rosewood dining chairs designed by Niels Otto Moller in 1966 and made before 1970. About 1970, timber agents in Denmark stopped importing rosewood from Brazil and replaced this source with rosewood from India. The scientific name for Brazilian rosewood is dalbergia nigra, or "black" rosewood. Whereas Indian rosewood is generally a red-brown, Brazilian rosewood offers dark-brown frames that can be near black when sanded down to restore original appearance. Paere Dansk as a principal does not use stains or other colouring on wood unless requested byu the buyer.
Alternatively, being 50 years old, these chairs can be purchased with a professional wax that preserves a golden honey coloured patina and contrasting black veins. This black figure is the tell tale sign of Brazilian rosewood. Interestingly, this dramatic figure was not as visible when new in 1966-69 as today. Over 50 years, daylight has faded out the background browns, leaving the growth rings and black veins contrasting against yellow and honey brown.
Chairs are available for viewing before restoration, allowing the buyer to specify polishing and upholstery. The pictures on this page show examples of chairs with both original seats that and those been re-upholstered. Some have been sanded down and others have been waxed to preserve 50-year patina. Chairs that, by virtue of having excellent condition original seats, are intended to be sold without reupholstery and re-polishing may be listed separately on this website.
The prices shown vary by upholstery selected in-store by the customer.
Dimensions
Height: 82 cm
Width: 56 cm
Depth: 50 cm
Seat Height: 44.5 cm
Price
Premium leather: £12,260/pair
Aniline leather/Kvadrat Fabric: £12,000/pair
COM: £11,600/pair